Kangaroo is proud to be the pioneer in providing water filter equipment, meeting the safety requirements, adding new features to the water supply. Kangaroo's water filter has created a new trend of consumption, at the same time marked the change in the habit of using clean water in daily life to protect every family's health.
RO water filter are born based on thorough researches on characteristics of Vietnam's water sources along with effective application of advanced technologies from all over the world. Kangaroo Water Filter is considered no1 choice of Vietnamese consumers.
REASONS TO CHOOSE

KANGAROO WATER FILTER
---
---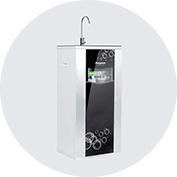 No.1 water filter in Vietnam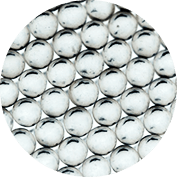 Apply advanced NANO SILVER technology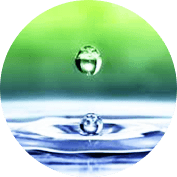 Maximumly removing bacteria, amoeba, arsenic from water sources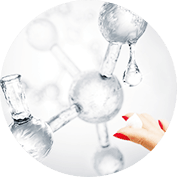 Retaining the minerals needed for the body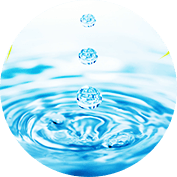 Water after filtering meets clean water inspection standards
QUALIFICATION

CERTIFICATE
---
---
1
What is the special feature of RO water filter?
The Kangaroo RO Water Filter is the most widely used product nowadays since it is capable of filtering fresh water, rendering the water soft, sweet and easy to drink and is absolutely safe for the health of users.
The Kangaroo RO water filter is made up of a series of filter cores that remove all impurities to retain clean water, making the best for user's health.
2
What is the special technology of creating Hydrogen in Kangaroo water filter?
Kangaroo Hydrogen Water Filter is equipped with RO Vortex Filter Technology, which is researched and patented by Korea Kangaroo Research Institute. With the solution of circulating vortex around the tube, increasing the retention four times by the traditional membrane, optimizing the vortex flow in the membrane, reducing the sediment on the membrane surface, thereby enhancing filtration efficiency. This technology reduces 75% of waste water compared to conventional RO technology, increasing the life of the membrane.
3
Where is the Kangaroo warranty center?
KANGAROO WARRANTY CENTER:
HANOI
No.231 Tran Dai Nghia Street – Dong Tam Ward –
Hai Ba Trung District
Hotline: 1900 55 55 66
Fax: 043 628 3115
TP. HO CHI MINH:
No.147 Ngo Gia Tu – Ward 2 – District 10.
Tel: 1900 55 55 66 or 083 832 3738
Fax: 083 832 3768
4
What is the differences between mist-spraying fan and traditional fan?
The mist-spraingy fan is a modern fan with many advanced features to keep the air fresh & cool. Mist-spraying fan has many advantageous features such as:
– Strong wind
– Ability ro cool down quickly
– Reduction of dry air from air conditioning
– Power saving
– Environmental Protectiveness
"In order to ensure the maximum benefit of consumers when buying genuine Kangaroo products, from April 2013, Kangaroo Group officially applied verification of Kangaroo authenticity products by "Verification SMS-Electronic stamp" according to policy of the Government. This is aplicable for RO Kangaroo Water Purifier products.
* Note: You are required to verify the product through the message according to the printing instructions on stamp to ensure maximum benefits of customer care.
Message form: SP code, To: 8137
Hotline Customer Service: 1900 55 55 66
Kangaroo ® applies genuine authentication technology via SMS-One of the best modern technologies to distinguish counterfeit goods. Scratch thin coating on the stamps to get codes (as shown below). Compose SP code, To: 1127. The exchange will send you the confirmation of your product."
For the fastest warranty, customers may contact KANGAROO Service Center or authorized KANGAROO Service Agents.
Note: Please bring along the warranty card with the product
b. Out-of-warranty service (chargeable)
When product's warranty expires, or damage caused by careless users, KAGAROO's authorized service centers are responsible for maintaining the product with the best of our ability. Customers will pay all costs incurred for repairs on replacement parts, fees and other costs (if any).
c. Core replacement service and water purification core upgrade
In addition to the warranty service, Kangaroo Water Treatment Center and the Center also provide replacement-filter-at-home service, upgrade the filter system in the machine at favorable prices. , The replacement product is purely genuine. Call 0933.094.688 for advice and get the fastest service. "